Cats Laughing, Twenty Years After.
Beyond Conventions is working with Cats Laughing to promote a reunion concert spring 2015. This is the home page for that project.
What's News?
This page!

Last update March 28th, 2015 at about 9am, US/Central.

Livestream Link!

Thanks to our streaming partner, ConcertWindow.com, the livestream is all set. We'll start at 8PM US/Central time, when the doors upen and go until the Cats stop, probably around 11pm US/Central. The preview site features a count down!

Kickstarter and Megafounder Rewards

Bumper Stickers are in, as are some post-cards featuring our full-color poster from the inside cover of the Minicon 50 program book. T-Shirts, etc., sadly, won't arrive until just before the convention, so we won't be able to send them until after the show, meaning they'll be slightly late compared the end-of-March delivery date we've been shooting for. You can pick up your goodies (and, for VIPs, arrange a time for your close-up!) at our triage and merchandizing station, just inside the door to the concert space.

The Cats

The Cats met-up nine times starting in February, to plan and rehearse. We shot video the whole way and look forward to cutting this into the concert DVD.

At Minicon

The Cats Laughing concert, as well as the rest of the Minicon 50 music program, Open Ceremonies, and the Shockwave Radio Retrospective have been moved to the Grand Ballroom (door to your left as you come up the escalators to the second floor). While this has meant some reshuffling for nearly every department, we're all fantastically excited. We'll have more than 300 seats, wider isles, a larger stage, risers for Richard Tatge's light-show and two (count them, two) areas for dancing - located on either side of the sound platform in the center of the room. Here's a room plot.

The Bees Are In the What Now?
Thanks to the generous contributions of more than 300 people, the band will reunite for a reunion concert late in the evening of April 3rd, 2015 at Minicon 50. Minicon is the annual fund-raising event of the Minnesota Science Fiction Society. Memberships for Minicon 50 are required to attend the concert in person and are available online at reduced rates until March 9th, 2015.
Due to the overwhelming success of our Kickstarter campaign, we will produce and distribute recordings of the concert in CD and digital download forms, produce and distribute a concert video on Blu-Ray & DVD and via digital download, and stream the event live on the internet. Additionally, we're creating Bumper-Stickers, Postcards, T-Shirts, Hoodies, Fleece Vests and Bowling Shirts. We're also building a T-Shirt Cannon.

The Kickstarter Ended, Did I Miss The Boat?
Always room for one more! Find us on MegaFounder.com and help us raise the funds to put every possible touch into post-production of the CD and DVDs. Want to help? Suggestions? Send us an email!
Help, Did You Say?
We are still looking for volunteers, especially maining our triage (and SWAG) station, just inside the doors to the Grand Ballroom, as well as for setup (starting Thursday morning) and teardown (Sunday afternoon) and loadout on Monday morning. If some of that could be you, drop us an emailand let us know what you might be pressed into doing.
In addition to basking in the glow of our appreciation, we'll have special perks and reduced rates on Cats Laughing goodies.
Thank you for helping us make this a reality.

Cats Laughing is Steven Brust, Emma Bull, Scott Keever, Lojo Russo and Adam Stemple.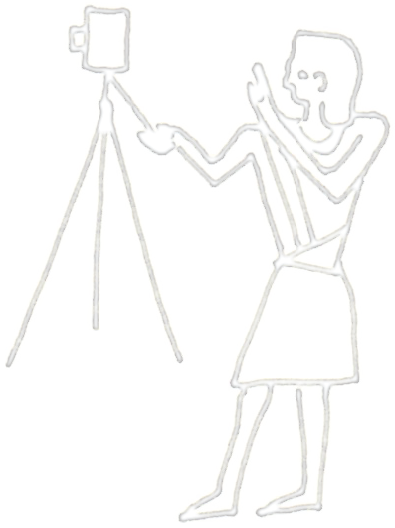 Beyond Conventions is Mary Rohe, David Dyer-Bennet and Dee & Corwin Brust.